When it comes to celebrating your child's 2nd or 3rd birthday, activities to entertain them are tough to think of. You don't want too many games or activities such that the children are thoroughly burned out, but you also don't want too little activities that will then leave the children bored and running around like wild monkeys. So one is asked frequently on how to entertain your toddlers at birthday parties…?
Here are some activities that ensure you strike up a balance.
Dance party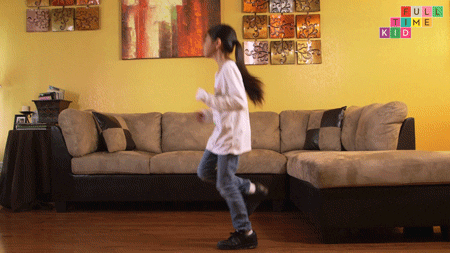 Dancing is one way to burn off all the sugar from the food and drinks. Sure, toddlers' do not have that many impressive dance moves, but it's all about having fun together! For variations, you can tell your toddlers to "dance like a tree in the wind" or "dance like a cat".
Make Your Own Sunglasses
In hot and sunny Singapore, what kid doesn't like to say cheese with a pair of fancy sunglasses on? This DIY sunglasses craft is so simple and fun: Put out a bunch of plain kids' sunglasses with some stick-on gems, sequins, small seashells, and confetti and let them come up with their own design. Then get out the camera!
This article could give you some ideas on how to design and create.
Treasure Hunt
Like the picture above, you could turn your house into somewhat of a spy arena, and have your children hunt for objects along the string. This is a great game to be played indoors!
Being toddlers, they are naturally inquisitive with a lot of things and have a lot of questions. Turn that inquisivity to something good by sending them on a treasure hunt. For safety purposes, limit the space the toddlers have to explore, put them in groups of 3-4, then describe the item they need to find, instead of giving them object names directly.
Let Out That Energy
Buying that pinata can be very costly, so here's a more cost-effective solution. A punch-box activity! You can tweak the game to match whatever theme your party is. If it's a Superman party, the tissue/paper used could be blue or red, if it's a Frozen party, the recognisable blue and white to represent Elsa and Anna in their icy kingdom could be used.
Entertaining your toddlers at a birthday party is one thing, but what about the presents to give?
If it's a 1 year old toddler…. a Diaper Cake makes a perfect gift to give.
Our Diaper Cakes come in various tiers to suit your various needs and budget. It even comes in a premium gift box packaging that is easy to carry around and beautiful to present.
This article first appeared on Diaper Cakes.