Flower Arrangement Mason Jar Centrepiece
Placed in the middle of the table, this flower centrepiece can be augmented with gifts from friends and family to form a sort of mini "Christmas tree". The flowers also brings a pleasant scent to the room.
Link: http://www.pinterest.com/pin/325807354265699778/

Elephant Plushie
For mommy or for baby, this cute chevron elephant plushie is 100% snuggle material. The ears are soooo cute 🙂
Link: http://www.pinterest.com/pin/325807354265699228/
Personalised Spoon
A personalised spoon is a very practical yet personal gift. The metal handles might cause a bit of a ruckus because you can be very sure the babies will be dropping the spoons again and again.
Link: http://www.pinterest.com/pin/325807354265699820/
Picture Frame
Parents can never have enough photo frames. This is probably the safest and most useful gift you can give at any baby shower. It is our personal experience that photo frames make the best gift when you're not especially close or familiar with the parents.
Link: http://www.pinterest.com/pin/325807354265699862/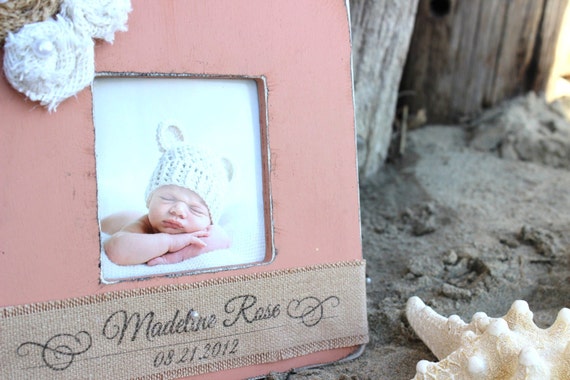 Diaper Cakes
We're being slightly bias here but diaper cakes make great baby shower gifts. We won't be making and selling them if they weren't! It's a gift that really stands out. Perfect if you're giving this to a client or close family member or friend.
Link: http://www.pinterest.com/pin/325807354265443665/