First birthdays are special. And since from here on out, the child is going to be more mobile and active, 1 year old birthday gifts include trikes, brightly coloured shape sorters, activity tables and even trampolines are popular gift ideas.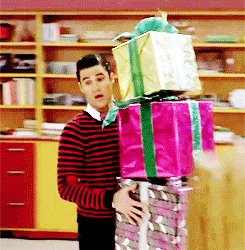 Here's a wonderful other gift idea.
Diaper Cakes!

There are plenty of tutorials on how to make a Diaper Cake – you'll find it on Wikihow, Pinterest and many other websites on Google – with each style warranting different techniques and creating different designs.
But we know you are strapped for time. And you might not always feel the need to create something from scratch.
Diaper Cakes Singapore offers (non-edible, but very practical!) birthday cakes to give as 1 year old birthday gifts.
A friendly, adorable soft toy seated atop 1 layer of a receiving blanket tied prettily with a ribbon and given together with a pair of shoes as an entire gift, this Diaper Cake receives 2 reactions mainly:
1. Awwwwww!
2. Where did you get it?
For the boys, a Diaper Cake for a 1 year old could be:
This popular 2 Tier Pooh Bear Diaper Cake has the bright yellow of Pooh sweetly matching a light blue for a baby boy.
Our Diaper Cakes come in an attractive gift box making it an ideal present for a child's 1 year old birthday gift.
Shop away: https://diapercakes.sg/product-category/birthday-cakes/